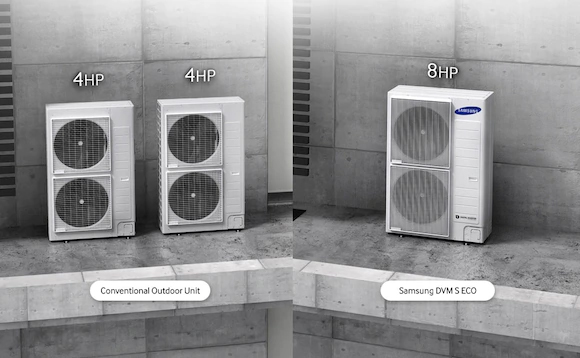 Optimum performance and efficiency
The DVM S ECO air conditioning system has a wide range of capacities to ensure optimum use and efficiency, no matter where you need it and wherever it is used. The 4 HP, 5 HP, 6 HP, 8 HP and 9 HP model options allow you to easily select the right level of performance to meet your specific heating and cooling needs.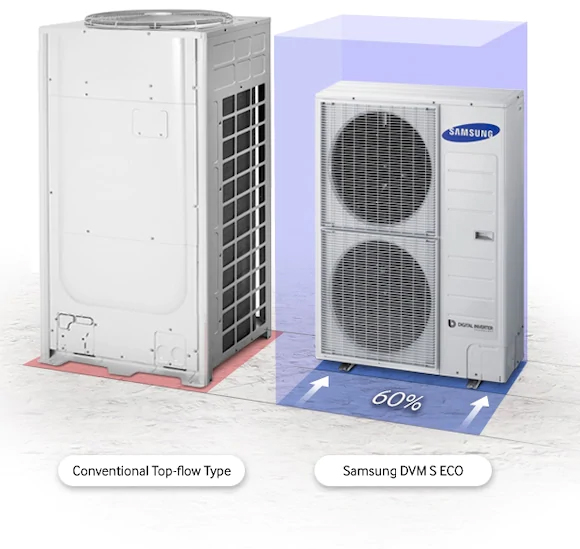 Easy and flexible installation
The largest model of 9 HP weighs 135 kg and the DVM S ECO air conditioning system is extremely slim and light in design. For this reason, it is extremely flexible and economical to install in small spaces and it also makes the best use of your valuable spaces.