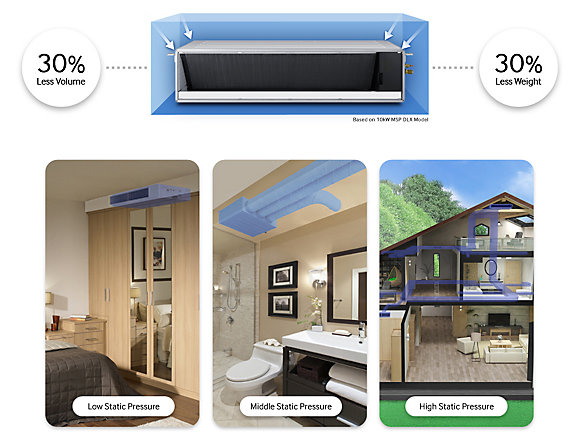 Slim design and light weight
The Duct S indoor unit can be easily installed and maintained in any area thanks to its aerodynamic structure. The compact and stylish design has a lower weight and size than conventional air conditioners. Duct S is 30% smaller than its counterparts, so it can easily fit in tight spaces. Despite its small casing, it is exceptionally efficient. Its light weight supports comfortable handling and installation.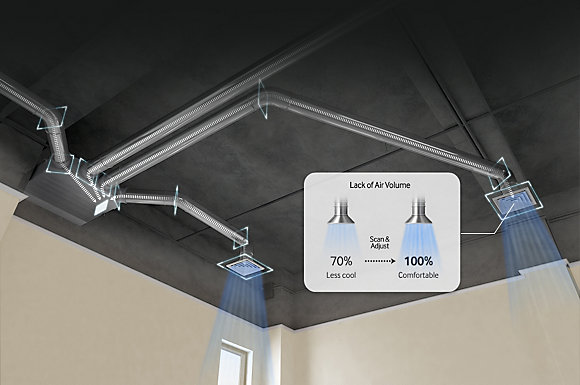 Automatic volume adjustment
The Duct S unit has intelligent technology that senses the current air volume and counter-pressure. Thus, it provides ideal comfort by making automatic adjustment even in long channels.