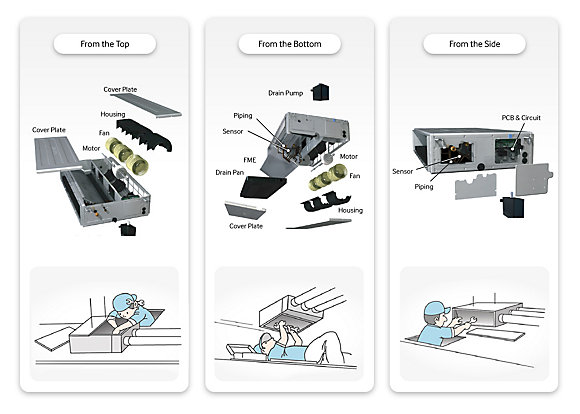 3-way service access for easy maintenance
Since most ducted air conditioners are installed in various locations, they require different access to maintenance. The Samsung DUCT S Air Conditioner is designed to be accessed from three directions - top, side and bottom - with the easy-to-remove Slide Fit cover. As a result, it is much easier to maintain where it is installed - saving you time and money.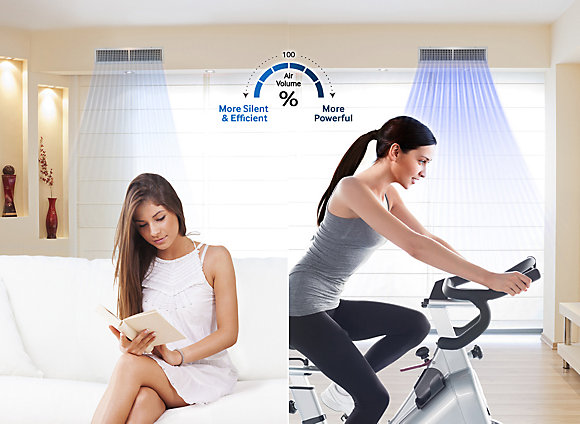 Optimized comfort
The Samsung DUCT S Air Conditioner's Easy Tuning feature provides precise control to ensure optimal performance in every situation. You can easily fine-tune the operating power to suit your level of activity. You can minimize sound and save energy by using the most effective settings when working at maximum comfort or reading a book.