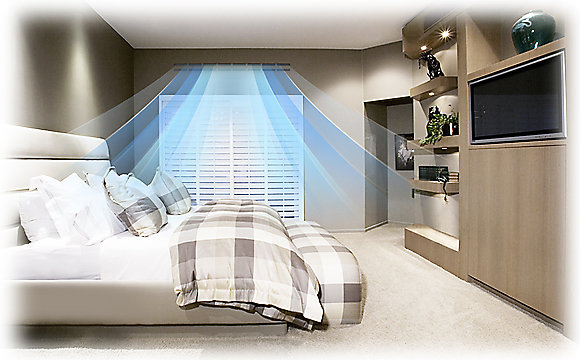 Flexible Installation
With the option of installing the air inlet under or behind the unit, the Slim Duct can be customized to suit all corporate environments. This flexibility in installation means that it can be configured to fit almost any room and can be easily hidden behind the ceiling; will provide a great air flow to the space while camouflaged into the environment.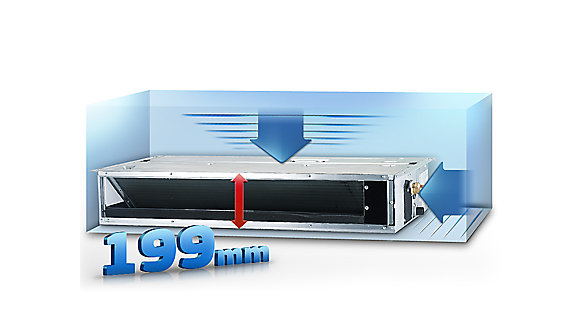 Automatic All-Around Swing Oscillation
Only 199 mm thick, the Slim Duct can be hidden almost anywhere. The slimmest Samsung is 20 mm thinner than two similar models. The slim design is very elegant and easy to install, maintain and repair, making it a suitable and effective product for most companies.