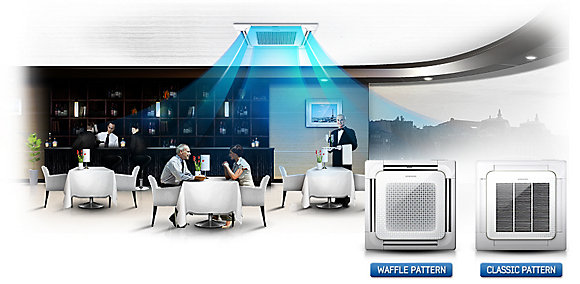 Complete your decoration with a sleek and light design
The new Samsung 4-Way S Cassette S "indoor unit features a simple design panel and pattern options to best match the decoration. The unique lightweight casing makes installation easy, while the intelligent sash construction gives the unit a flawless appearance.
Separate control of the wings
The control of the Samsung 4-Way "Cassette S kum indoor unit allows users to change the angle of the sash, allowing users to perform more efficient cooling and heating. Users can individually control the opening of the four vanes at the same angle or at different angles in the range of 32 ° - 65 ° with the remote control to provide the exact comfort environment they want.