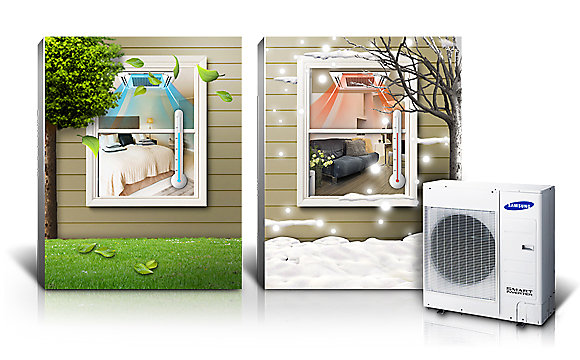 Wide Outdoor Temperature Operating Range
No matter how extreme the temperature, our FJM air conditioning unit will handle the situation. It can cool down to temperatures up to 50 ° C and heat at -20 ° C, eliminating the need for separate units for each season. The intelligent inverter system quickly reaches the required temperature from the moment it starts working and continuously fine-tunes to provide a stable and comfortable environment.
BLDC (Double Rotary) Compressor
One of the factors that play an important role in the efficiency of the FJM is the BLDC (Double Rotary) Compressor feature provided on all outdoor models. Thanks to its double camshaft and two counterweights, the vibration levels are very low and all performance is even quieter. When you pay attention to the quality of moving parts such as robust bearings, superior matched cylinders and valves, you achieve a high level of stability and durability.